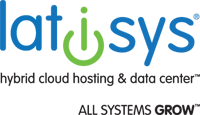 It's Time for Security Reboot –
Don't be the Next #Target
Security threats have never been more numerous or costly, and the push towards cloud and outsourced IT only increases the number of attack surfaces. While companies are spending more on IT security than ever before, and they're not necessarily more secure.
In this session we'll examine the risks and the root causes—challenging you to think about IT security in a different light. We'll also present a new model for marrying technology, expertise and service delivery so you can secure the assets most important to your business and reduce infrastructure costs.
 Presenter:  Joe Bonnell - Founder & CEO, Alchemy Security
Joe Bonnell, Founder & CEO of Alchemy Security, is an entrepreneur who has spent much of his professional career within the field of information security. Prior to founding Alchemy Security, Mr. Bonnell served in a variety of management positions within the professional services teams for CyberTrust and Avaya. Prior to Avaya, Joe led the Ethical Hacking Team within IBM's Managed Security Services division. Never one to stray far from his roots, Mr. Bonnell continues to remain active within services delivery and regularly provides strategic consulting for clients looking to develop robust and cost effective information security solutions. Joe is a guest lecturer at the University of Colorado at Boulder and has presented at a variety of security conferences. Mr. Bonnell currently resides in Denver, CO.
Presenter:  Aaron Shelley - Director of Solutions Engineering, East, Latisys
Aaron Shelley is the Director of Solutions Engineering for Latisys, a leading national provider of hybrid cloud hosting and data center solutions. With an extensive career history representative of diverse accomplishments in the data storage and disaster recovery field, Aaron has been able to strategically align technical infrastructures through cloud-based, managed-service solutions; partnering with industry heavyweights over the course of his career to include American Express, Bank of America, and Goldman Sachs. Aaron's greatest strengths lie in his ability to effectively translate executive vision; collaborating with engineers and architects to bring projects to life. He has had tremendous success at Latisys providing pre-sales engineering advisement related to hybrid IaaS technologies for companies such as Zen Planner, PDC Energy, Fishbowl and Ciber. Aaron graduated from Yale University with Bachelors of Science in both Mechanical Engineering and Economics. He is also an Uptime Institute accredited Tier Specialist and VCP4 expert.