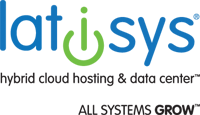 Latisys offers an end-to-end suite of premier Infrastructure as a Service (IaaS) solutions giving you the freedom to choose the cloud, managed hosting, data center colocation or hybrid environment that best fits your needs—layering on the managed services that make sense for your business and incorporating disaster recovery where it's necessary.
Whatever IaaS solution you choose, Latisys delivers the unequaled combination of our:
Extremely flexible & adaptable infrastructure and service model for tailoring solutions to your exact requirements.
Unmatched performance & scalability to grow as your business evolves.
IT facilities and services experts working as an extension of your IT team, accessible when you need them to optimize and assure performance.