​

All 2013 Exhibitor Detail
     Latisys offers an end-to-end suite of premier Infrastructure as a Service (IaaS) solutions giving you the freedom to choose the cloud, managed hosting, data center colocation or hybrid environment that best fits your needs—layering on the managed services that make sense for your business and incorporating disaster recovery where it's necessary.
     Listen. Learn. Deliver. That's what we're about.  For more than 28 years, Dell has empowered countries, communities, customers and people everywhere to use technology to realize their dreams. Customers trust us to deliver technology solutions that help them do and achieve more, whether they're at home, work, school or anywhere in their world.

     At Microsoft, we're motivated and inspired every day by how our customers use our software to find creative solutions to business problems, develop breakthrough ideas, and stay connected to what's most important to them.
     Box is a secure way to share content and improve collaboration for businesses of any size, on any device. Desktop, tablet or mobile. The company believes technology should never limit the invention and productivity of enterprising minds. Box is the preferred choice of 180,000 businesses and 20 million customers.

     Founded in 2008 as the Colorado Technology Partners, a front range Denver/Boulder based strategic partnership, the CTP is comprised of reliable and experienced technology service providers in the region. Our unique partnership brings trusted technology providers together to help our clients and partners successfully manage and grow their business.

     For nearly 150 years, the Denver Metro Chamber of Commerce has been a leading voice for Colorado's business community. With a membership that spans the seven-county metro region and includes 3,000 businesses and their 300,000 employees, the Chamber is a powerful and effective advocate for both small and large businesses at the local, state and federal levels.

    Published for 40 years, ColoradoBiz is the state's preeminent business publication. The primary mission of ColoradoBiz is to inform and educate the region's business professionals about the issues, people, businesses, and management trends at the forefront of influencing economic conditions in Colorado. Visit us in the Internet Lounge to sign up for a free subscription.
     Dedicated Telecom, a full-service telecommunications firm with more than 10 years industry experience, represents customers rather than carriers. Our approach is simple – we partner with your business to help you design the appropriate solution for staying connected. If you are a small-to-medium sized business requiring a simple solution, we can help. If you are a Fortune 500 company and business demands complex technologies, we can help. Our priority is to sift through the variety of products and services from multiple carriers and find the best solution so you can focus on what your business does best.

     HostWorks is one of Denver's oldest and most respected, full-service web agencies, providing web development, managed hosting and supportive web services to organizations and businesses of all sizes.  Consistently listed as one of Denver's top web development and hosting companies, our end to end solutions and legendary 24x7x365 customer support can address all your web strategies.  Within our multiple points of presence in Tier-4 Enterprise-Class Data Centers, HostWorks features a robust infrastructure which supports our distributed content delivery network capabilities. HostWorks has well over a thousand hosting and web development clients throughout 40 States and several foreign countries.

     Platte River Networks, a technology consulting firm based in Denver, Colorado, provides complete IT services for small to mid-sized businesses. Our expertise and work ethic has resulted in hundreds of diverse clients, both locally and nationally. Platte River believes in a Proactive Managed approach, focusing on monitoring, maintaining and maximizing our clients' networks. Providing 24x7 remote and onsite management of network infrastructure ensures your critical data always remains accessible, secure and retrievable. We monitor and maintain your entire IT network infrastructure, including: servers, workstations, firewalls, switches, routers, phone systems, backups, UPS, antivirus, SQL and active directory.

     Founded in 1998 by Roger and Shirley Gudenkauf, Rocky Mountain Microfilm and Imaging, Inc. has grown from a handful of customers to become a highly respected document conversion, storage and management firm providing vital benefits to a diverse set of clients across Colorado, Kansas and Wyoming.  RMMI's services include digitizing all forms of paper records, microfilm and microfiche, books and large scale documents, as well as hosting and supporting enterprise level content storage and retrieval systems.
     TechnoRescue is a Veteran-Owned, full life-cycle Green I.T. Company.  We've serviced thousands of clients throughout Colorado and the U.S. with Computer Electronics Recycling, Computer Service & Repair, Professional IT Services, Surveillance Camera services, Data Destruction & Data Recovery, all with an emphasis on helping and protecting the environment.  The company is registered as a Large Quantity Handler of Universal Waste with the Environmental Protection Agency (EPA) in the State of Colorado and is subject to state inspections and compliance reviews.  We rigorously adhere to federal, state and municipal guidelines outlining the proper disposal of electronic waste.
     Forensic Pursuit provides expert computer forensic investigation, preventative forensic, e-discovery and educational services to attorneys, businesses and individuals worldwide. Established in 2006, Forensic Pursuit has become a leader in emerging forensic technologies and procedures, setting standards of excellence at every level.  From Kuwait to London, Denver to Dallas, Forensic Pursuit follows strict procedures with every investigation to ensure future admissibility of evidence.  All Forensic Pursuit analysts are CHFI and EnCE certified computer forensic investigators.

     Re-Ink is a BBB A+ rated Denver-based provider of remanufactured ink and toner cartridges, supporting over 98% of the ink and laser printers on the market today. We recycle spent ink and toner cartridges, restore them to OEM specification, and then ship a completely remanufactured ink or toner cartridge directly to your doorstep. On average, the recycled cartridges sell for 40% off of the ink and toner cartridges purchased directly from the manufacturer. All of Re-Ink's products include a 100% satisfaction guarantee on performance, quality and compatibility or your money back. Our unique service offerings combine premium quality products coupled with extremely fast delivery and, above all else, outstanding customer service.

     VAR Resources provides computers, technology, networking, software and IT infrastructure to companies throughout the U.S. through leasing and finance offerings. We began operations in 1988 and more than 30,000 companies have utilized our services. Our customers range from the very largest fortune 500 companies to small entrepreneurial organizations. We make it simple, fast, and cost effective to acquire the technology you need to grow and expand your business.
     The only all-in-one sales and marketing software. Built for small businesses.  We've built everything you need into a single, well-oiled machine that automatically converts leads into new customers and grows sales from existing ones. Infusionsoft lets you focus on your business. So it can grow that much faster.

     Security Pursuit provides computer security services to help organizations protect their business-critical information and meet testing requirements for PCI, GLBA, HIPPA, and other compliance mandates. Services include network security, website security, penetration testing, vulnerability assessments, data breach incident response and other advisory functions. Our staff is CISSP, GPEN, and CISA certified.

     The Tandberg RDX® QuikStor™ is a disk-based storage system with removable cartridges that offers rugged, reliable and convenient backup, ideal for the SOHO and SMB market. With SuperSpeed USB 3.0 it provides speeds of up to 180 MB/s and combines the benefits of tape with the benefits of disk, and offers powerful deduplication to improve backup windows with the easy-to-use-RDX AccuGuard software.
     comCables, a Tier 1 manufacturer of structured cabling, is headquartered in Denver, Colorado. comCables manufactures a complete end-to-end solution of copper and fiber structured cabling products. comCables products range from Residential to Enterprise systems while focusing on standards based performance. They exceed code and TIA standards and meet ETL and UL requirements.

     Comcast's Business Class suite of services are designed to help businesses work faster and more efficiently by providing them access to a full array of communications technologies.  Get reliable Internet, Ethernet, Phone and TV services, complete with advanced business solutions to help your team easily and seamlessly work together. Designed to speed up your business, save you time and money and give you the edge to stay ahead of the competition.

     FORETHOUGHT.net, voice and data experts proudly serving Colorado since 1995, offers a portfolio of enterprise-level IaaS cloud services, colocation, Internet, eFax, and business phone solutions. FORETHOUGHT.net is an accredited A+ BBB.org member, recognized by the Denver Business Journal as a Top 15 telecommunications company and Top 15 Internet Service Provider; and named one of Colorado's Top 250 private companies by ColoradoBIZ.
     With world-renowned professors from some of the most distinguished institutions in the world, Jones International University® (JIU®) offers 100% online, fully accredited, respected degrees in business and education. It's all part of why we've become known as The Gold Standard Online University®.
     The School of Computer & Information Sciences in Regis University College for Professional Studies offers adult learners accredited, in-demand Bachelor's and Master's degrees and certificates in computer science, software engineering, information systems, network design and database development. Courses provide computing theory and hands-on, real-life experience with applications and operating systems in our Virtual Labs (Vlab).

     StorageCraft Technology Corporation is a premier software company focused on helping you backup fast and recover faster. StorageCraft provides best-in-class backup, disaster recovery, system migration and data protection solutions for servers, desktops and laptops. StorageCraft delivers software solutions that reduce downtime, improve security and stability for systems and data and lower the total cost of ownership for systems in a computing environment.
     Vision33 Inc. is a leading business management software solutions provider, focused on reselling and supporting the SAP Business One (on-premise) and the SAP Business ByDesign (cloud-based) solutions. We provide enterprise resource planning (ERP) software and consulting services to enable growing small to midsized businesses to gain immediate benefits in better managing their businesses.  As an award-winning SAP gold channel partner, Vision33's proficiency with small business solutions from SAP is demonstrated through its dedicated team of experts who specialize in the efficient implementation and customization of the application to help ensure it meets clients' needs.

     D2Xchange saves companies time and money by improving the processes in which paperwork and information is accessed. By scanning paperwork into a secure and easily accessible electronic images, our customers reap many benefits. They provide better customer service because they are more efficient. But mostly they are relieved that their information is secure and that if a disaster occurred, they would be able to continue to work. Ask me how!

     FluentStream Technologies provides a smarter business phone solution. With our hosted VoIP platform, FluentStream provides businesses with numerous features, a better ROI and a Service Level Agreement that guarantees 99.99% phone up-time. We never require a contract and we have a 24/7 Customer Experience team that you'll love!
     Windstream provides enterprise customers customized communications solutions. We offer robust product sets including voice, data, data centers, cloud, and equipment. We are showcasing IP Simple: Our fully-managed PBX bundle created for up to 250 users per location. A smart solution using our premiere VoIP network and award-winning Allworx IP PBX.

     Red Team USA (RTU) "is" Cyber Security. Cyber Criminals touched 90% of all business last year – but, not our clients. Founded in 2008, RTU offers scientific methodologies to protect SMBs from Cyber Crime. 1) Being a premier MSSP, our clients have affordable subscription access to Enterprise-level Cyber Protection and Executive/Employee Training; 2) Risk Assessments and Vulnerability/Penetration testing are performed with cutting-edge tools that reveal how best to secure network data and safeguard your assets; 3) RTU can be Security Support for your "existing" I.T. personnel, or provide direct data/network Cyber-shield security. Credentials: FBI Infragard Partner, PCI, HIPPA, FFIEC, CISSP-too many to mention here.

     Istonish is a Minority and Women Owned Technology Solutions and Staffing firm. We take the worry out of IT by helping organizations successfully leverage technology while reducing costs. We are a reliable and trustworthy partner for Managed Infrastructure Services, Technical Staffing, Business Consulting & Application Development, and Hosted Voice Solutions.

     Burns Marketing began in 1972 when Mike Burns founded an agency in Fort Collins, Colorado with just one client – a worldwide nonprofit named ESA International. More than 40 years later, ESA is still one of our largest clients, and we've helped them raise more than $165 million for world-renowned St. Jude Children's Research Hospital. Over the years, other clients have asked Burns Marketing to help them engage their customers, including industry leaders such as HP, Intel, Advanced Energy, and others, along with exciting innovators like SolidFire and Baxa.

     Fortinet is a worldwide provider of network security appliances and a market leader in unified threat management (UTM). Our products and subscription services provide broad, integrated and high-performance protection against dynamic security threats while simplifying the IT security infrastructure.

     AMX will be showcasing our innovative suite of Automation and Control Solutions designed to simplify the use of technology in meeting rooms, lecture halls, command centers, and more. Demos will include our Enova DVX All-in-one-Presentation Switcher, our sleek Modero X and S Series Touch Panels, and architectural technology connectivity solutions.

     CRMCulture is a passionate and innovative CRM solutions provider focused entirely on achieving your business goals. Leveraging Salesforce.com, CRMCulture implements your unique business logic and processes with highly scalable, customizable and integrated solutions; improving operational efficiency, reducing risk, and eliminating the boundaries between systems, information and people.

     As a global leader in cloud security, Trend Micro develops Internet content security and threat management solutions that make the world safe for businesses and consumers to exchange digital information. With more than 25 years of experience, we're recognized as the market leader in server security, virtual security, and small business content security.

     The IT Summit produces IT conferences for executives from the government, education, and corporate sectors. These conferences are produced by and for senior leaders to promote economic development, education, and the proliferation of information technology. We ensure the highest quality events through extensive CIO input.

     We represent Colorado's technology industry, one of the fastest growing segments of Colorado's economy. We are focused on advancing the industry to be a globally competitive nucleus for innovation, technology and economic growth.

     World class. That's where we set the bar for Downtown Denver. The Downtown Denver Partnership is proud of its outstanding reputation as a vibrant, unique and thriving city builder. But we're not standing still. By staying focused on policies and initiatives, innovation and environment, we'll continue to drive Downtown Denver forward.
     Meru Networks designs, develops, and distributes virtualized wireless LAN solutions that provide enterprises with the performance, reliability, predictability and operational simplicity of a wired network with the advantages of mobility. Meru Networks eliminates the deficiencies of multichannel, client-controlled architectures with its innovative, single-channel, virtualized network architecture that easily handles device density and diversity. Meru wireless LAN solutions are deployed in major vertical industries including Fortune 500 businesses, education, hospitality, healthcare and retail supply chain.
     Fujitsu Computer Products of America, Inc. (FCPA) is an established leader in the document imaging market, featuring state-of-the-art scanning solutions in the workgroup, departmental, and production-level scanner categories. Fujitsu scanners deliver speed, image quality, and great paper handling, along with easy integration and compatibility with over 200 document imaging applications.
     Almost everybody these days is willing to sell you a computer, but not everyone has been in business long enough to have the expertise to help you understand the options available today or how to apply them to your needs. ProTech Computer Systems is a full service computer supplier that has been in business for over 20 years, and we explain the advantages that computerizing your operations or upgrading your current system can have for your business.
     L Squared, LLC is a women and veteran owned information security consulting services company. Founded in 2008, L Squared, LLC provides governmental and commercial system engineering excellence combined with twenty plus years of information security and compliance expertise. L Squared, LLC clients include critical parts of the National Oceanic and Atmospheric Administration (NOAA) infrastructure and the Food and Drug Administration (FDA) research laboratories. In 2013, L Squared, LLC decided to take this system engineering and information security experience into the commercial arena and is currently working with other IT related businesses to expand our service offerings.
     Longbow Secure is a cyber-security company with many options to keep your data safe. Our flagship offering, called Stealth, is a network security product that provides a layered approached to protecting your most critical IP inside your network. Stealth complements your Active Directory or LDAP systems by cloaking the end points. Those endpoints can be laptops or servers and only those clients in that community of interest are able to gain access to those resources. Originally developed for the Department of Defense, Stealth protects your crown jewels both externally as well as internally from malicious intent.
     ASI has software solutions to help your business grow with control. On its own, software is nothing more than a series of code and commands. But, coupled with the right expertise, people, and insights into your business, it can empower, inspire, and transform. When you say, "This is my business," ASI knows what you mean. You want to grow with control and know it takes more than an accounting software package.
     You can dramatically improve the availability, performance and utilization of your IT resources through VMware virtualization, where the hardware resources of a single computer are used by multiple virtual machines. Each virtual machine is isolated from the others, eliminating potential conflicts. Virtualizing a single physical computer is great, but the real power of virtualization comes into play when you build an entire virtual infrastructure, improving application availability and agility while simplifying management. VMware offers the highest performing and most scalable virtualization platform in the industry for even the most resource-intensive business critical applications at the lowest TCO. - See more at: http://www.vmware.com/why-choose-vmware/overview.html#sthash.nnKlddhI.dpuf
     NetApp creates innovative products—storage systems and software that help customers around the world store, manage, protect, and retain one of their most precious corporate assets: their data. We are recognized throughout the industry for continually pushing the limits of today's technology so that our customers never have to choose between saving money and acquiring the capabilities they need to be successful.
     Aligning your IT enterprise with your business objectives takes insight, experience, and expert knowledge. But with the ever changing technology landscape, it's difficult to stay up on new technologies and opportunities they offer. ASG understands that technology supports your business. We have over three decades of experience in providing enterprise solutions
     A scalable and reliable data service is a must in today's business world, and MHO Networks provides solutions where other, terrestrial carriers struggle. We created our secure, private network from the ground up, using state-of-the-art, point-to-point microwave technology, and our network is strategically positioned to enable all your business needs. Take advantage of the strengths and extensive reach of MHO's network to make your business succeed.
     Cloud Acceleration Summit is an event designed to educate IT professionals and decision makers on strategic cloud solutions. Unlike other cloud solution seminars or events, this event brings you to the Fortrust data center, where you will not only see how data is stored but learn how to strategically create efficiency, develop your initial strategy or improve your IT department.
     As a CenturyLink Channel Alliance Member you'll be part of a dedicated team that enables you to capitalize on all of the advantages that come with being associated with the nation's 3rd largest telecom provider. Launched in 1998, our program has been recognized for its growth and stability and we are consistently named one of the top Channel Programs in the industry. Our goal is to work with our members to continue to improve our program for the benefit of all of our members and customers.
     AlgoSec is the market leader for security policy management, enabling organizations to manage security at the speed of business. The AlgoSec Suite of products automates management of complex policies across firewalls, routers, switches, secure web gateways and more. Bridging traditional gaps between security, network and application teams, the AlgoSec Suite improves business agility.
     Code Red Audits is a Colorado based service provider that can assess your network's health and provide assistance to get it back up and running at top speed. Through the use of advanced diagnostics techniques, as well as years of experience, our engineering team can probe your entire network to figure out what is causing your network related headaches.
     Barracuda Networks, Inc. offers industry-leading solutions designed to solve mainstream IT problems – efficiently and cost effectively – while maintaining a level of customer support and satisfaction second to none. Our products span three distinct markets, including: 1) content security, 2) networking and application delivery, as well as 3) data storage, protection and disaster recovery.
     Envision IT Partners is an IT consulting company specializing in Managed IT Support to bring optimal productivity to businesses. Focused on complete managed IT support, managed backup and managed security services. Also featuring Barracuda Networks: Stop Threats. Improve performance. Protect data…Barracuda Networks.
     TextUs.Biz – Receptionist. Fully customizable iPad receptionist app that connects office visitors and employees via text message and/or email. Be sure to stop by our booth for a demo!
     Mozy by EMC offers military-grade security for world-class data management from a company built to last. Founded in 2005, Mozy is the world's most trusted online backup service with more than 6+ million customers and 100,000 business customers backing up 90 petabytes of information to multiple data centers around the globe. Mozy is backed by EMC Corporation.
     IT security threats are numerous and complex, but Sophos knows that the solution to complexity is not more complexity. We tackle security challenges with clarity and confidence, and know simple security is better security. Visit Sophos to learn about Encryption and Data Protection; Unified Threat Management; and Mobile Device Management.
     VXSuite helps companies provide excellent Quality of Experience to their Unified Communications users. VXSuite includes Call Accounting, Cell Phone Reporting, VoIP Monitoring and Reporting. Solve problems such as tracking a 911 call, bomb threat or other harassing call. VXPulse is a web-based application that monitors the network and allows remote control to both legacy and IP phone systems.
     Autotask Corporation provides the world's leading hosted IT business management software to streamline and optimize business processes for technology solution providers. The software integrates a broad range of critical business systems, including customer relationship management (CRM), service desk, tech scheduling, project management, billing and reporting, and provides real-time service delivery intelligence to help users understand the factors that drive their business and their profitability.
     Common Knowledge Technology is a full service IT firm specializing in technology management for small and medium size businesses. We have the rare combination of common sense, experience and cloud services to create and manage hybrid IT environments that maximize value. How do you build a cost effective road map to the cloud? Ask us! At the Expo, we will be featuring hands on experience with the latest Lenovo ultrabooks and tablets.
     Are you a business owner, manager, or IT professional who is responsible for managing your company's IT needs? Catalyst Technology Group specializes in streamlining IT support with cloud & on-premise solutions for small to medium size businesses in Denver, Chicago, and Indianapolis.
     Giglinx is committed to providing high quality Tier 1 and Tier 2 IP Bandwidth, Transport, and Colocation services at wholesale pricing. Because of our strategic partnerships and volume leveraging we're able to consistently give our clients quality services, tailored pricing packages, and 24-7 technical support. So, why buy from the carrier direct when you can get the same services at a wholesale discount with additional benefit of maximum flexibility and 1st class support. At Giglinx we can provide the same premium services and deliver them specifically to your needs at a wholesale rate.
     We specialize in maximizing your business communication systems. Our team provides your company quality solutions that reduces costs, improves customer service, and increases productivity. We analyze your communication needs, formulate your phone systems, phone accessories, web and video conferencing solutions that best optimize your organization's communication.
     CA Technologies (NASDAQ: CA) provides IT management solutions that help customers manage and secure complex IT environments to support agile business services. Organizations leverage CA Technologies software and SaaS solutions to accelerate innovation, transform infrastructure and secure data and identities, from the data center to the cloud.
     Plantronics offers one of the industry's most complete families of corded and wireless products for unified communications. Widely recognized for their sound quality, reliability and comfort, Plantronics' audio solutions help companies extend the benefits of IP communications throughout the extended enterprise, fostering better business communication and efficiency regardless of where professionals are working.
     DataMAPt offers an agentless, cloud-based monitoring solution with innovative display capabilities. Our managed service is designed to get you the information you need without negatively impacting your systems. We monitor all aspects of your data from operating systems to databases to network devices. Come visit our booth for a demo.
     Native Rank is a Denver Colorado based Search Solutions Company specializing in Organic Optimization and Search Strategy. We will be presenting the importance of Local Search and Local SEO.
     Datto Inc. is an award-winning vendor of backup, disaster recovery (BDR) and Intelligent Business Continuity (IBC) solutions, providing best-in-class technology and support to its 5,000+ channel Partners throughout North America and Europe. Datto is the only hybrid-cloud BDR/IBC vendor that provides instant on- and off-site virtualization, and screenshot backup verification, serving the needs of small to medium-sized businesses.
     Double Encore will be showcasing a variety of the hottest new mobile applications, developed right here in Denver, CO, for major organizations like JetBlue, Hallmark, Major League Soccer, and Better Homes and Gardens.
     AllenPort offers a wide range of Citrix hosting solutions, including the AllenPort DaaS Starter Kit. Take the "taste test" and determine the feasibility of delivering Software as a Service (SaaS) for a wide variety of applications including MS Office as well as custom applications. Using a mix of dedicated servers, public cloud servers, private cloud environments, AllenPort supports customers with just a handful of users all the way to global deployments with multiple thousands of seats.
     Businesses today depend on technology like never before. Your IT systems will either enable or constrain you from reaching your goals. Our Business Technology Advisors can help you create and implement strategies aligned with specific business goals, freeing you to realize the full potential of your IT investments.
Exhibitor Map
Exhibitor Benefits
Exhibitor Marketing Opportunities
Awards
Booth     Exhibitor
101        Box.com
102        comCables
103        Vision 33
104        Forethought
105        D2Exchange
106        Fluent Stream
107        Red Team USA
108        DataMapt
109        Envision IT Partners
110        VMWare/NetApp/ASG
111        L Squared
112        Burns Marketing
201        Latisys
203        Tandberg Data
204        Techno Rescue
206        Double Encore
207        ASI Succeed
208        Comcast Business Class
210        Catalyst
211        TextUs.Biz
212        Sophos
301        CenturyLink
302        Trend Micro
303        PRN
306        Storage Craft
307        Native Rank
308        Hostworks
310        Giglinx
311        Code Red Alert/AlgoSec
312        VXSuite
401        Dell
403        Datto
404        Windstream
406        Fortinet
407        Autotask
408        Jones Inter'l University
410        EKS & H
411        Agility Communications
412        Mozy Pro
501        RMMI
502        Fuijitsu
503        AMX
504        InfusionSoft
506        Forensic Pursuit
507        CRM Culture
508        Regis University
510        Common Knowledge Tek
511        Cloud Acceleration Summit
512        Plantronics
601        Microsoft
603        Meru Networks
604        iStonish
605        ProTech Computers
606        NimSoft
607        VAR Resources
608        Longbow Secure
609        ReInk
610        DDP
611        DMCC
612        CTA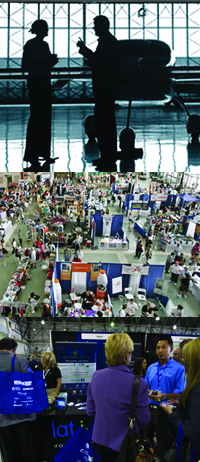 Denver Biz Tech Expo
Amy DeCamillis
Expo Director
720-244-0200


[email protected]


www.denverbiztechexpo.com